Having a green thumb is a luxury, so if you don't, you've definitely come to the right place! This list of beautiful and aesthetically pleasing plants can not only boost your home health but are easy to maintain. And for those looking to bring a little bit of joy into your office, studio space, or even patio, this list of green energy-boosting flowers may be the perfect solution for your space. If low-maintenance is your aim, then this list is sure to please.
Air Plants
Not only are they small, but they are extremely unique, adding a great aesthetic to any space. They require no soil and are one of the simplest plants to keep alive. Just give them a spray of water every 7 days and see them stay beautiful and green.
Snake Plant
The snake plant has a mind of its own and requires little to no maintenance. This succulent should be watered about every 7-9 days, but if you forget, that's ok. It stores enough water to maintain longer periods without maintenance. You can't go wrong with this one.
Jade
Jade plants require their soil to be moist with excessive sunlight. So, put these in a spot near the window and you should have little problem with these eye-catching plants.
Cactus
These are the most low-maintenance of them all. Because cactuses have the ability to store quite a bit of water, these prickly plants are a perfect addition to a home of brown-thumbs. And even if you still are worried about maintenance, check out the beautiful addition their image can add to any wall or painting.
Bromeliads
With these, just put water in the base of the plant and you're good to go. Remember to empty the water every 7-9 days and enjoy their vibrant colors.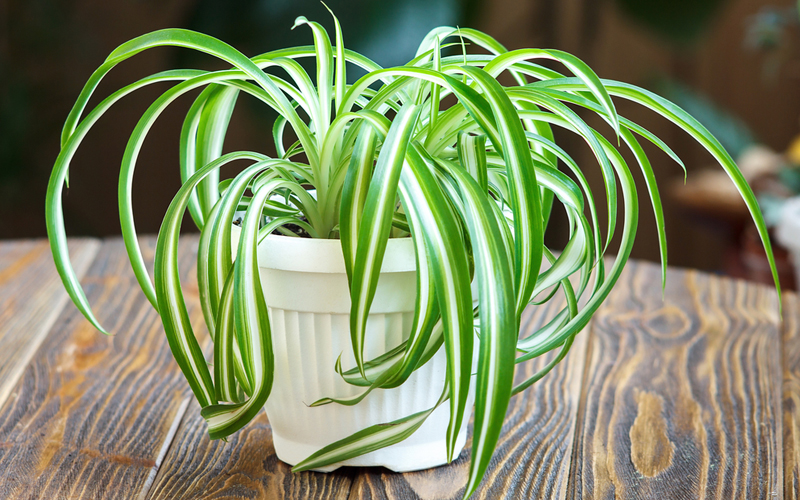 Spider Plant
How can you say no to these radiant show stoppers? They require added maintenance around the summer and spring, but outside of that, just keep them moist and they will grow long and lush!
Yucca
The Yucca plant is perfect for dry climates and can tolerate a lot of neglect. These plants can grow quite tall in height and are ok on their own. Consider these option one for an office space or patio!
Find a few plant options that are the right fit for you? Well, share your space with us once it's complete! Reach out and tag me on Facebook, Instagram, and Twitter
Stay connected with real estate, tips, updates, and events throughout Los Angeles and the San Fernando Valley area. With several listings, events, sold properties, and more to share, be sure to follow me on Facebook, Instagram, and Twitter. BRE: 01193021
Kathleen Finnegan
23925 Park Sorrento
Calabasas, Ca 91302
#01193021
Office 818-876-3111
Cell 818-601-0056