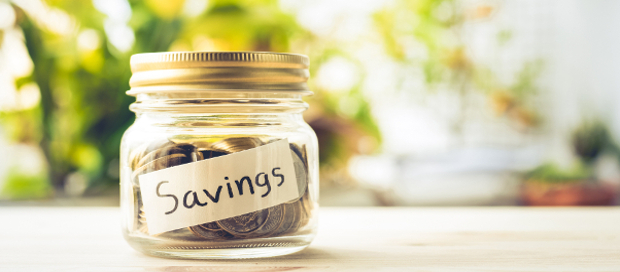 Saving is one of the top 5 new year's resolutions according to a survey by Neilson and continues to be a goal for many throughout the year. Achieving this goals takes a plan of action because though many desire to save, very few people are able to consistently save the amount necessary to reach their goals. Whether you are desiring to buy a new home, save for a child's tuition, plan a move, or build your 401K, effective saving habits will be essential. Use the below tactics to keep you motivated, focused, and consistently moving towards your goals.
Set Concrete Goals. When defining your goals make sure they are obtainable with your current 'necessary' expenses and are laid out in detail. Categorize each goal such as $5000 for tuition and $7000 for a down payment on a new home. Afterwards, break down where the money should come from; for example, 200 from each biweekly job payment.
Keep Rainy Day Funds. When saving for a down payment or for other goals, it can be easy to take money from these areas to cover incidentals such as new tires or medicine. Remember to keep your rainy-day-fund for incidentals, so your goals are met and kept separate from everyday expenses.
Track Expenses. It's important to know where your money is going to discern what is a priority and what's a luxury. The ladder is an area where you can cut back by setting limits on certain things such as eating out, salon treatments, and trips. Remember your goal. Owning a new home or being able to send your child to college is well worth a few small sacrifices.
Save Always. When you treat your savings plan as a monthly or bi-weekly expense, you are more likely to follow through. Remember to pay yourself first and always just as you would pay any other important bill. By prioritizing in this way, it not only has a way of helping

you reach your

savings goals but can help develop an important habit of saving always.
Stay connected with real estate tips, updates, and events throughout Los Angeles and the San Fernando Valley area. With several listings, events, sold properties, and more to share, be sure to follow me on: Facebook, Instagram, Twitter.
Leave a Reply
Kathleen Finnegan
23925 Park Sorrento
Calabasas, Ca 91302
#01193021
Office 818-876-3111
Cell 818-601-0056