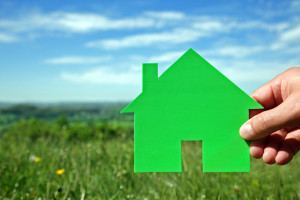 The median price of a previously owned homes in the San Fernando Valley hit $600,000 in July, its highest level in eight years, and sales reached their highest total in 27 months, a trade association announced Thursday.
The median price gained 15 percent, or $80,000 from a year ago, and is now 8 percent under the record high of $655,000 set in June 2007, according to the Van Nuys-based Southland Regional Association of Realtors.
July's median was the highest since $595,000 in September 2007, a time when the market was starting to unwind in the early stages of the Great Recession.
A HEALTHY MARKET
Sales rose 7 percent from a year ago to 603 properties, the association said.
July's sales total was the highest since 604 transactions in May 2013. And sales gains may extend into the fall. At the end of July, pending sales were up 9 percent from a year ago to 857.
"The market is very healthy. If we had more inventory sales would be up, that's for sure," said Jim Link, the association's chief executive officer, in a statement. "The market is busiest from the median price … and below and very strong in the ultra-high end, which is less sensitive to the market's ups and downs."
Last month there were 16 foreclosures sales and 17 short sales, transactions in which the selling price was lower than the balance on the property. Both were record lows, the association said.
HEAVY SUMMER DEMAND
The higher sales total for July was due to typical heavy summer demand — which peaks just before schools reopen — and a desire by buyers to lock-in interest rates, which remain just above historical lows.
The interest rate on a 30-year-fixed rate mortgage has been below 4 percent for the past five weeks, Freddie Mac said Thursday, and in its latest weekly survey it averaged 3.93 percent.
"Housing markets have responded positively to low mortgage rates," Freddie Mac Chief Economist Sean Becketti said in a statement. "Overall housing markets remain on track for the best year since 2007."
The condominium market saw a tepid sales gain of 1.5 percent from a year ago to 200 units, the association said.
Price appreciation was more robust. The median price of a condominium in July rose 13 percent from a year ago to $350,000.
INVENTORY REMAINS TIGHT
Inventory still remains a concern.
At the end of last month, the number of properties listed for sale dipped 1 percent from a year earlier to 1,855 houses and condominiums. That is a 2.3 month supply at the current sales pace and well under the six-month supply that is considered a balanced market.
Leave a Reply
Kathleen Finnegan
23925 Park Sorrento
Calabasas, Ca 91302
#01193021
Office 818-876-3111
Cell 818-601-0056