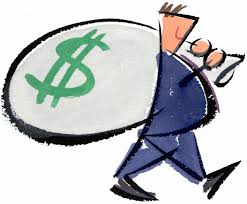 In this modern age, many of us have fallen victim to identify theft, and unfortunately studies show that cases involving these types of crime are on the rise. While it can feel overwhelming, there are a number of things you can do to prevent this from happening to you. Identity theft typically occurs when identity thieves access personal information, like your name or Social Security number (SSN), to commit fraud or other crimes. Some common ways identity thieves access your information include:
• A stolen wallet or credit cards
• Documents or receipts in the trash
• Phone or email scams
• Hacking unsecured computers and wireless networks
Once identity thieves gain access to personal information, they can purchase items on your credit card, open new credit cards, or even file a fraudulent tax return in your name.
Consider these tips to help keep your personal information safe and secure and protect you from identity theft:
1. Create Strong Passwords and Update them Frequently. Remember to create a strong password, by avoiding common or easy-to-guess passwords. Common passwords often include a birth date, a pet's name, a mother's maiden name, or a person's school or work. A safer password usually has some capital letters and at least one numeric or other non-alphabetical character. From time to time, it is important to change commonly used passwords.
2. Be Aware of What You Share. Between the increasing numbers of social networks, from Facebook to Twitter, and LinkedIn to Google+, a significant amount of personal information is being shared online that can be used to authenticate a person's identity. Don't share or post personal information online, such as your address, phone numbers, SSN, birth date, or birth place.
3. Keep Sensitive Personal and Financial Documents Secure. Most people store personal and financial information on their computer. If you do, it's important to protect your computer by installing a firewall, using anti-virus and anti-spyware software, keeping your browser updated, and securing your wireless network. If you are disposing of financial or tax documents, make sure you shred them, and if you are keeping hard copies for your records, store them in a safe location. Never carry around your Social Security card.
4. Protect Your Mobile Device. There are great apps available to help you bank, track your finances, and even do your taxes on your mobile phone. Make sure the apps that you download are from a reputable company and check the ratings and comments to be aware of what the app does and what information it may access on your mobile device. You should also secure your device with a strong password and use your phone's auto-lock feature to protect personal information.
5. Check Your Credit Report. Your are entitled to one free credit report each year, which is compiled from information from the three major credit bureaus: Experian, Equifax, and TransUnion. Take advantage of the free report in order to catch any errors. If any information has been compromised, set up a fraud alert with the three major credit bureaus to put a security freeze on your files and information.
6. Don't Fall for Phishing Scams. These email scams can come from a party claiming to be a trustworthy entity, (e.g., your bank) asking you to click on a link and confirm personal details including address, account numbers, or even your SSN. Trustworthy companies would never ask you to provide personal or sensitive information without first signing into your account behind a secure firewall. The IRS in particular will never communicate or request personal information via unsolicited email. Do not open or forward emails claiming to be from the IRS—forward them to [email protected]
Leave a Reply
Kathleen Finnegan
23925 Park Sorrento
Calabasas, Ca 91302
#01193021
Office 818-876-3111
Cell 818-601-0056