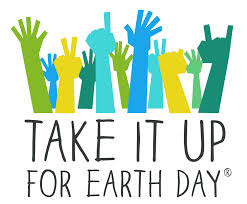 Saturday, April 11, 2015 2:00 p.m. to 5:00 p.m. Las Virgenes Creek on Agoura Road (map)
The City of Calabasas Earth Day Celebration/Green Expo will take place on Saturday, April 11, 2015 from 2:00pm to 5:00pm at the Las Virgenes Creek site on Agoura Rd (behind the Starbucks at 26531 Agoura Road) in Calabasas. Over fifty exhibitors from all over Los Angeles County and Ventura County will be participating in the event to help participants take actions that will save them money through efficiency while protecting our planet. The festival is free of charge and the Calabasas Earth Day event will have something of interest for everyone. The festival will also feature numerous children's activities to teach kids about the environment while they have fun.
Calabasas Earth Day/Green Expo was created to be a day of education, celebration, and action for the natural world in which we live. On April 22, 1970, Earth Day marked the beginning of the modern environmental movement. Calabasas Earth Day/Green Expo sets a clear example for people and businesses how simple lifestyle changes can make a difference.
The City of Calabasas invites public agencies, non-profit organization and private companies that provide green services or products to participate in this event. Each exhibitor will be provided with one 6-foot long table to set up educational and promotional materials. A large turnout of Calabasas residents are expected for this event; more than 2,000 people visited the last year's Earth Day Celebration/Green Expo. This is a great opportunity to educate the public on benefits of being "green", on sustainability, energy conservation, and ways they can help the environment.
2015 Earth Day/Green Expo Exhibitor Application
Exhibitor Applications are due by April 6, 2015.
For more information, please contact Alex Farassatiat (818) 224-1680 or at [email protected]
Kathleen Finnegan
23925 Park Sorrento
Calabasas, Ca 91302
#01193021
Office 818-876-3111
Cell 818-601-0056