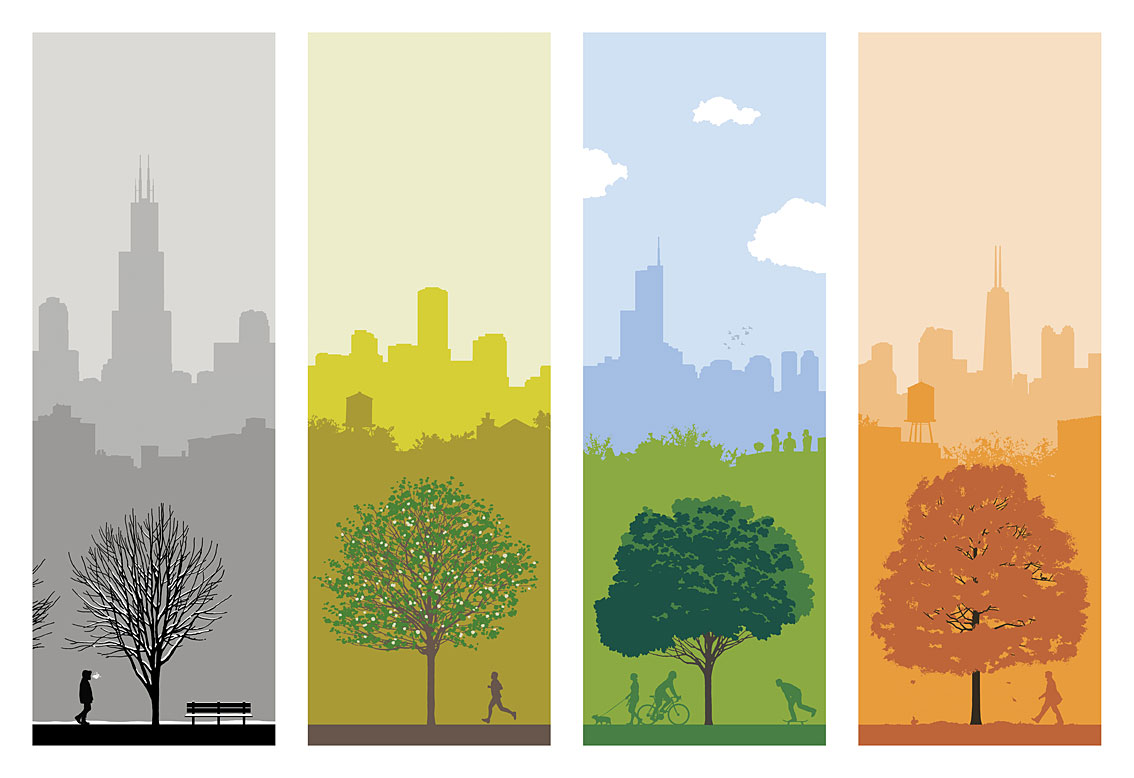 Many homeowners want to know, "When is the best time of year to sell my house?" The conventional wisdom is that spring and summer are best. However, there are exceptions, and there are advantages and disadvantages to selling in any season. Here's the information you need to improve your chances of selling your property for a good price in any season.
Spring
Advantages of Selling in Spring
From late spring through mid-summer, home sales are generally highest. Many homes come on the market in the spring, and there are several reasons for this. The main reason spring is a great time to sell is that there are plenty of buyers. Families want to be able to close the sale and have their family settled before it's time for their children to start a new school year.
Disadvantages of Selling in Spring
Just as there are many buyers in spring, there are also many sellers, so you may have to work harder to make your property stand out from the rest. If you're selling in spring, you'll want to finish your spring cleaning first, perhaps spruce up your lawn with beautiful spring flowers, and consider staging your home to attract attention and make your house more memorable to buyers.
Summer
Advantages of Selling in Summer
By summer, people have received their tax refunds, and that may be just what they need to swing a down payment on a house. The frenzy of spring buying is over, and you'll have fewer houses to compete with for buyers. Selling in summer still gives families time to settle in before school starts.
Disadvantages of Selling in Summer
When you sell in the summer, you may find yourself competing with houses that didn't sell in spring that now have new, lower prices. And while you may attract a lot of foot traffic by holding an open house in the summer, it's also the season when you get the highest number of casual buyers who are more interested in looking at houses than actually buying them.
Autumn
Advantages to Selling in Autumn
If you live in an area with a large population of retirees, autumn can be a good time to sell. Retired buyers may want to have a house and get settled in before cold weather arrives. While there may be fewer home buyers in the autumn, the ones you do get are often serious buyers. And buyers may want to make their purchase before year's end so that they can enjoy the tax advantages of home ownership in the current tax year.
Disadvantages of Selling in Autumn
You will generally have fewer families looking for homes in the autumn, and you will have to work harder to keep the yard raked and the landscaping looking nice. However, if you live in an area with spectacular autumn foliage, you can play up the change in season for viewers with a cozy fire in the fireplace and the smell of something delicious baking in the kitchen.
Winter
Advantages of Selling in the Winter
When you put your home on the market in winter, you will generally have much less competition than you would in spring. And if you live where retirees like to spend the winter, you can take advantage of visiting retirees who decide they'd like to stay there permanently. Though it's harder to sell in the winter, winter buyers are serious, and you're more likely to get an offer closer to your asking price.
Disadvantages of Selling in Winter
The holidays and their aftermath can keep people focused on things other than buying a home, and many people don't want to bother attending an open house if the weather is cold and wet. Additionally, many people are coping with the big bills that arrive after an expensive Christmas shopping season. If you put your house on the market in the winter, be prepared to put in extra time making it shine, both inside and out.
Other Considerations
Season certainly isn't the only factor influencing home sales. Interest rates and general economic conditions also have plenty of influence on whether people are buying. Additionally, in regions like ours in Southern California – where the climate is the same throughout much of the year, seasonal effects are more subtle.
Regardless of time of year, there are many things you can do, like pricing your home right and getting it in tip-top shape, that will maximize your chances of selling your house quickly and for a price you can be happy with.
Thanks for reading!
Kathleen Finnegan
23925 Park Sorrento
Calabasas, Ca 91302
#01193021
Office 818-876-3111
Cell 818-601-0056