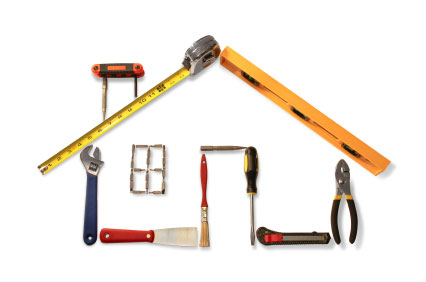 Buying, renovating and selling a house for profit, known as house flipping, is the latest buzzword in real estate. There is no magical formula to ensure success at flipping houses. However, there are essential tips to help investors earn more money.
1. Do not get emotional about house flipping. It is after all a business. If the numbers do not work, proceed to the next property. Some investors commit the mistake of being too attached to the flip that they sell at a high price and end up holding the flip longer thus reducing profit.
2. First impressions count. Pay attention not just to the inside of the house but the outside as well. You cannot show off all the upgrades done inside the house if potential buyers are turned off by the outside appearance of the house and its  surroundings.
3. Personal tastes are a no-no in a flipped property. Your flip needs to be attractive to buyers, not you. You should define who your target buyer is and what is his/her preferences. Color is a vital part of flipping houses. Stick to neutral colors especially when it comes to painting and laying the carpet.
4. Spruce up the kitchens and the bathrooms. They will noticeably increase the price of a house. But be sure that fixtures and appliances match the target price range. If the kitchen and bathrooms look clean, sleek and updated, the house will sell faster and for a higher profit.
5. In house flipping, time is money. After making a detailed list of renovations to be done, come up with a timeline. A timeline is an important way to let contractors know when the next group of workers needs to be in a specific part of the house. One rule of thumb is to work from top to bottom and tackle the big work projects first.
6. Hire a good contractor. You cannot be at the job site all the time. This is where the contractor comes in handy. He can keep a close watch on your time line and also the part of the budget that is his responsibility. He can keep track of problems and readily find solutions. The easiest way to find a good contractor is through referrals.
7. Be ready for paperwork. There are loads of paperwork that accompany house flipping. The most important paperwork you will have to attend to are permits. It takes time to obtain permits so you need to apply for them before work begins. Not having the necessary permits can cause work stoppage and this cost money. Contracts and receipts are doubly important. Be sure to keep them. You also need to obtain insurance coverage not only on the property but the workers as well.
8. Keep track of your progress. Throughout the entire house flipping process, you have to constantly monitor your progress. That way, you will know at any given time where you stand on the project. This will help you keep focused. Time is of the essence in house flipping.
9. Start small or simply, and then work your way up. Your first house flipping project should only entail cosmetic work. You may not get a huge return on your investment but you will surely learn valuable lessons and develop experience.
10. As with any business venture, expect the unexpected. You will certainly encounter something that you simply did not expect. It may be a problem that appears hours before the transfer of ownership. You will almost always run at least a little over budget or hold the flip a little longer than expected.
Thanks for reading!
Kathleen Finnegan
23925 Park Sorrento
Calabasas, Ca 91302
#01193021
Office 818-876-3111
Cell 818-601-0056