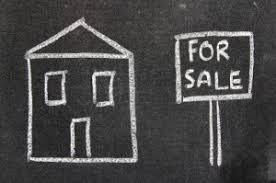 Home buyers continue to face limited choices of homes for sale in many markets, according to realtor.com®'s National Housing Trend Report.
As we open the new year, the first-quarter inventory figures are especially crucial as our first indication of seller confidence for the 2014 home buying season, the market is still showing significant demand, but in order to have a strong home buying season, sellers need to put their homes on the market.
Some of the markets that saw the highest upticks to inventory levels were housing markets that had seen multiple bids and some of the fastest price gains due to inventory shortages in spring 2013. Many of those markets ended the year with the highest inventory gains as sellers put their homes on the market in response to the rising prices.
Inventory shortages helped push asking prices higher in many markets. Forty-two markets nationwide saw double-digit price growth in 2013 compared with 2012. For example, Santa Barbara-Santa Maria-Lompoc, Calif., saw its housing inventory shrink by the largest amount in the past year, but asking prices there rose 29.6 percent in that time.
If you are interested in buying or selling a home or know of someone who is, please contact me and I will be happy to help!
Thanks for visiting!
Kathleen Finnegan
23925 Park Sorrento
Calabasas, Ca 91302
#01193021
Office 818-876-3111
Cell 818-601-0056