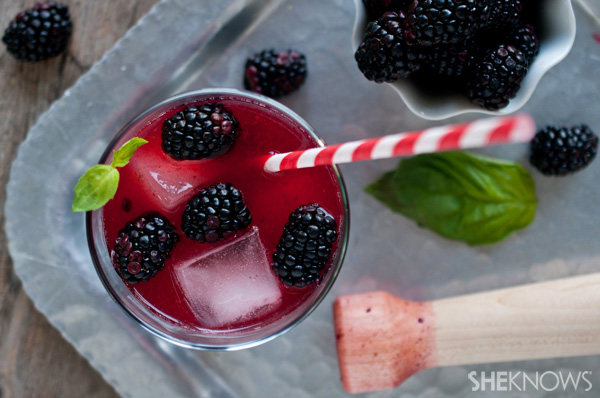 Its almost time to start thinking about Holiday parties and when I am entertaining one of my favorite things to do is think up interesting cocktails – with a twist! With Halloween around the corner, here are a few of my favorites!
Cactus Pear Margarita
What's the Twist? Cactus Pear. The concoction is blended with 2 ounces silver tequila, 1 ounce Cointreau or Triple Sec, 1 ounce cactus pear syrup (available at cherisdesertharvest.com) and a 1/2-ounce fresh lime juice. Pour all the liquids into a cocktail shaker, add ice, and shake for 10 seconds. Strain into a chilled martini glass, then salt the rim and garnish with a lime wedge.
Grapefruit Margarita
What's the Twist? Grapefruit. There is nothing worse than an overly sweet drink. And there's also nothing worse than one that's too tart. This margarita balances that fine line, blending fresh, ruby red grapefruit juice with spicy habanero-infused tequila served in a coarse sugar rimmed glass finished off with a slice of grapefruit.
Cucumber Jalapeño Margarita (do you see a theme here)
What's the Twist? Cucumber and heat. Texan chef Tim Love likes to cool down his margarita with cucumber, but he's added an extra kick: jalapeño to add a special heat.
To make: muddle 1 slice of jalapeño and 1 slice of cucumber with 1 tablespoon agave nectar in a cocktail shaker. Add 2 ounces Cointreau, 2 1/2 ounces silver tequila, and the juice from 1/2 a lime. Shake it up over ice and strain into a salt-rimmed glass. Garnish with the jalapeño and cucumber slices to make it extra purr-ty. Spoken like a true Texan.
Thanks for visiting!
Don't forget to like our page on Facebook at Kathleen Finnegan Real Estate – see you there!
Kathleen Finnegan
23925 Park Sorrento
Calabasas, Ca 91302
#01193021
Office 818-876-3111
Cell 818-601-0056